I.MA.TEC
---

Your partner for honeycomb & composite
Since 1990, I.MA.TEC. has been producing high technology materials for the composites industry.
Tradition and innovation have over the years made the company known for its quality and reliability.
Our priority objectives are efficient organisation, staff training, processes and machinery and equipment that will provide a high level of quality together with speedy delivery.
WHERE ARE WE?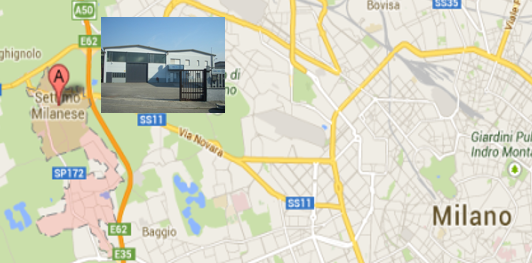 Via Einstein 16/18
20019 Settimo Milanese (MI) – Italia
Head-quarter and production: Settimo Milanese (Milano), Italy
Factory 1850 sqm covered & 900 sqm courtyard
Coming from Como Varese Venice:
– Take the Milan western ring road in the direction of Bologna and leave it at exit 3 (SP 11 Settimo Milanese)
– Turn left on to Via di Vittorio
– At the end of the road turn left into Via Romoli then turn immediately right
– Take the first right and you are arrived!
Coming from Bologna:
– Take the Milan western ring road in the Como Laghi direction
– Take exit 4 for Cusago (Via Pertini)
– Turn left and follow the signs for Settimo Milanese